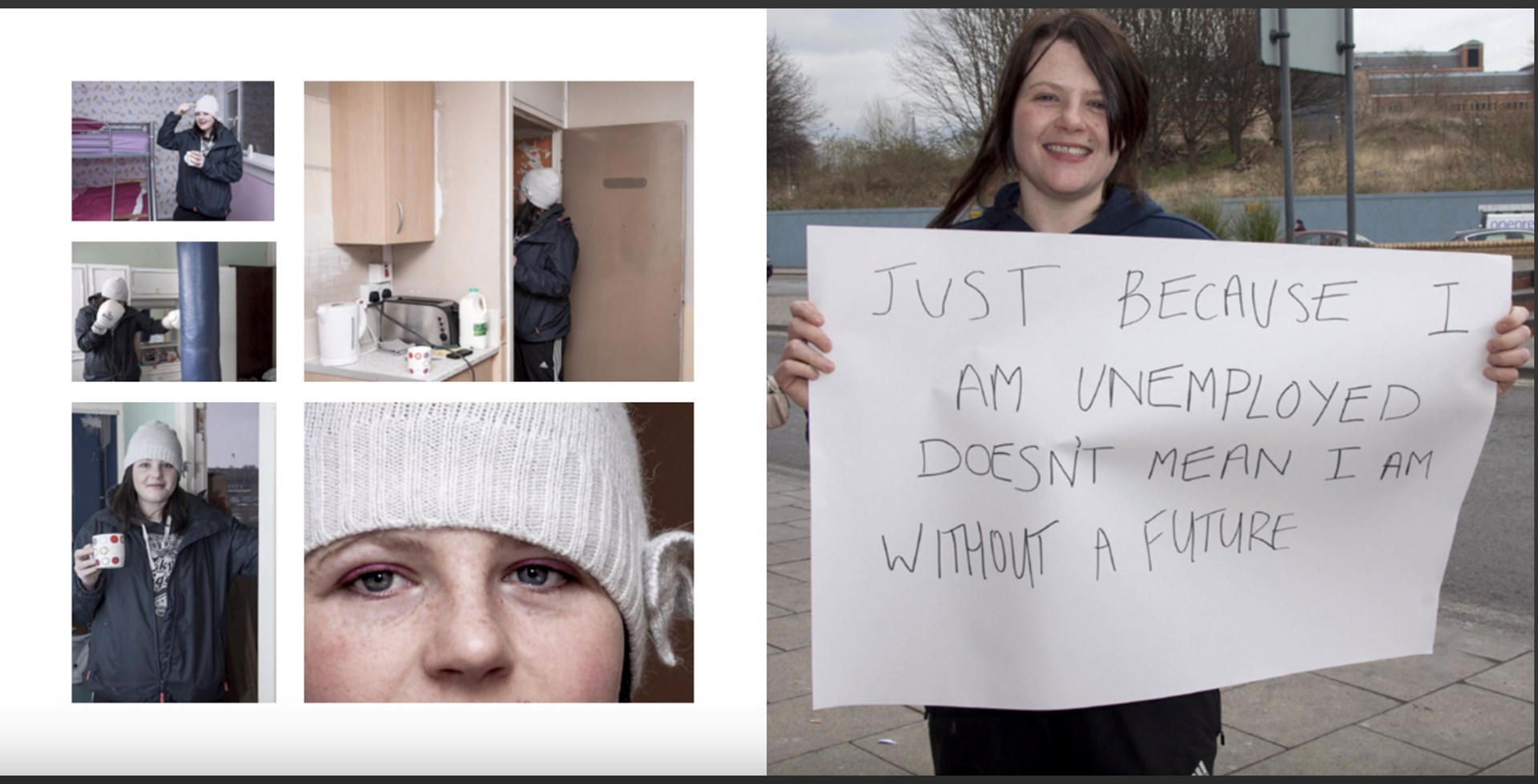 Event details
Exhibition
22.06.2019 - 29.09.2019
Monday - CLOSED
Tuesday - CLOSED  
Wednesday - CLOSED
Thursday - 10:00 til 16:00
Friday - 10:00 til 16:00
Saturday - 10:00 til 16:00
Sunday - 10:00 til 16:00
Venue details
Freehold Projects, 10-12, New Market Street, LS1 6DG, Leeds
Monday

-

Tuesday

-

Wednesday

-

Thursday

-

Friday

-

Saturday

-

Sunday

-
The Highrise Project explores the links between architecture and social relations within municipal highrise buildings and council-built estates. The project uses ethnographic and creative research, which is co-produced with residents. Through exploring the history of social housing, our aim is to highlight the stories, benefits, and challenges of living in social housing, as well as related issues, including sense of community, family history, impact on health and wellbeing, class, etc. Our mission through this work is to use creativity and art as a way for people to tell their own stories and challenge stereotypes of people living on council-built estates. Our collaboration combines our own experiences of living in social housing, along with our skills and interests in co-producing high quality art with communities. 
Louise Atkinson is a visual artist, researcher and educator, specialising in the relationship between art and ethnography. She uses a range of media and techniques, including artist books, postcards, drawing, textiles, and sculpture, tailoring her approach to meet the requirements of the project or artwork. Her research and practice involves responding to ideas around people and place, creating work which represents the experiences, associations and memories of a particular area. Through her practice-based research, she also collaborates with other artists and participants to create co-produced installations. 

Through producing work in conjunction with others, she has become more interested in socially engaged practice and co-creation. This has been supported by her experience in producing creative interpretation works with participants for galleries including Tate Britain, Graves Gallery, Sheffield, and Leeds City Art Gallery. She also has extensive experience of devising and delivering workshops with a range of participants in both formal and non-formal settings. 
Victoria Kortekaas is a visual artist who works with a variety of different media and technologies, including photography, textiles, web design, typography, digital art, and desktop publishing. Her practice highlights and explores issues surrounding economic and social inequalities in working class communities. Through her practice she develops participatory strategies to enable individuals and groups to tell their stories through creative media. 

Her previous work has included a series of photoworks and artist books depicting participants responses to societal prejudices around unemployment. Her experience includes working in community arts education and also on participatory arts projects with a range of stakeholders, including Leeds City Council, East Street Arts and other local agencies to create visual identities for different areas.