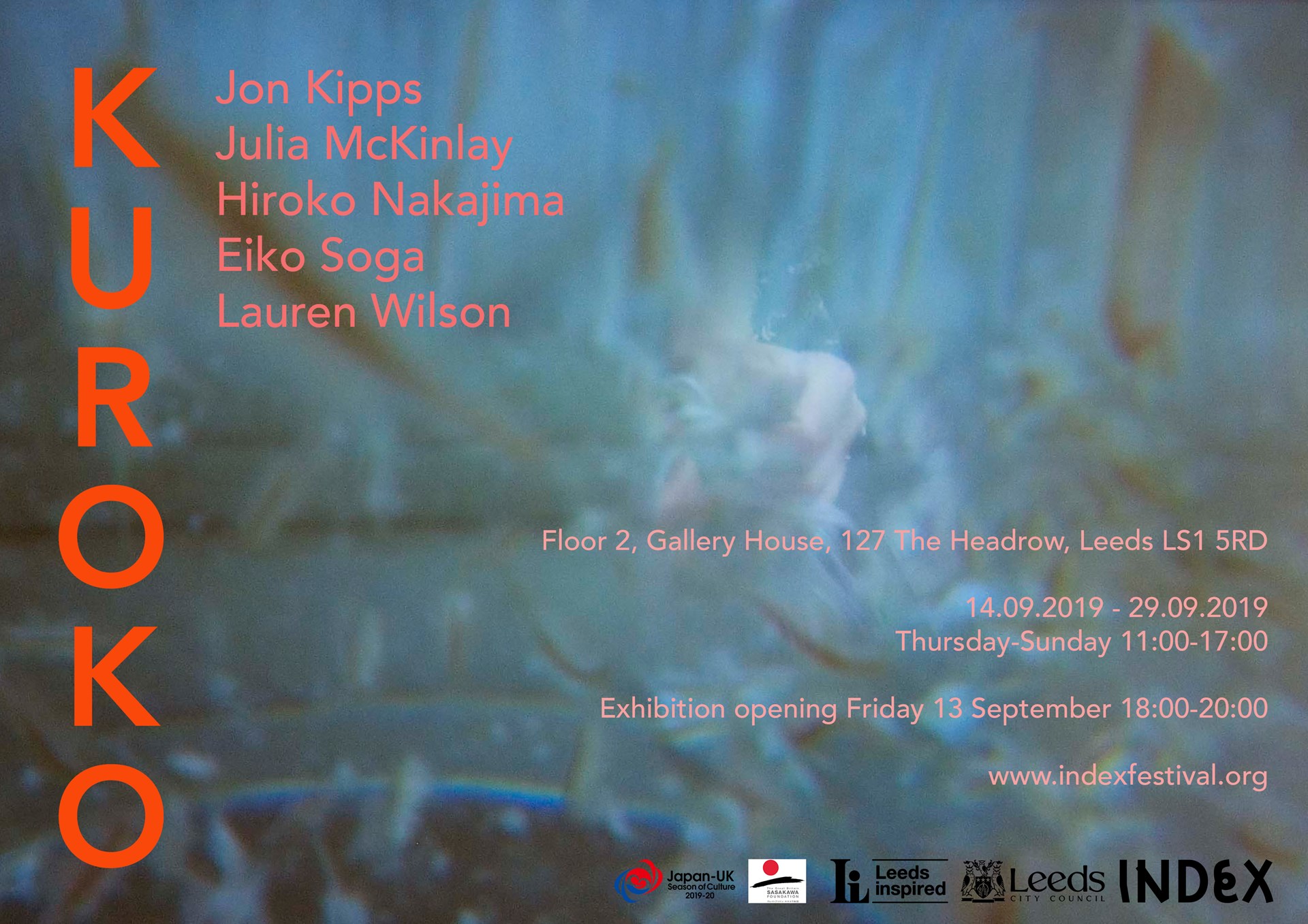 Event details
Exhibition
14.09.2019 - 29.09.2019
Monday - CLOSED
Tuesday - CLOSED
Wednesday - CLOSED
Thursday - 11:00 til 17:00
Friday - 11:00 til 17:00
Saturday - 11:00 til 17:00
Sunday - 11:00 til 17:00
Organiser details
Julia McKinlay
Venue details
Floor 2, Gallery House, 127 The Headrow, Leeds LS1 5RD
Monday

Tuesday

Wednesday

Thursday

11:00 - 17:00

Friday

11:00 - 17:00

Saturday

11:00 - 17:00

Sunday

11:00 - 17:00
An exhibition that explores the power of objects to create narratives and evoke experiences by a group of artists based in the UK and Japan. 
Exhibition Opening Fri, 13 Sept 18:00 til 20:00
PLEASE NOTE: This exhibition will now be held at Floor 2, Gallery House, 127 The Headrow, Leeds LS1 5RD.
The artists in this exhibition met whilst studying and have continued to exchange dialogue and collaborate. They are: Jon Kipps (London, UK), Julia McKinlay (Leeds, UK), Hiroko Nakajima (Tokyo, Japan), Eiko Soga (Oxford, UK) and Lauren Wilson (London, UK).
The theme of Kuroko arose from group conversations about the unique challenges of working in sculpture. Dressed in black from head to toe, Kuroko is an invisible character in Kabuki theatre whose role is to support the performances of the actors, activate props and assist the storytelling on stage. This seemed a perfect comparison to strategies for making and displaying sculpture. The Kuroko's actions make it possible for the meticulously choreographed performances in Kabuki to proceed and the story to unfold; an interesting parallel with the invisible/visible devices used within sculpture to activate objects.
This exhibition will consider such hidden roles of Kuroko in sculptures, as well as the role of the artists as Kurokos, and the performance of the sculptural objects in creating a narrative in space.
Image: Detail of 'the earth, the hand and the water' 2018. Hiroko Nakajima.