Event details
Open Studio
03.08.2019 - 03.08.2019
Times: 11:00 - 16:00
Venue details
The Art House, Drury Lane, Wakefield, WF2 2TE
Monday

09:00 – 20:30

Tuesday

09:00 – 17:00

Wednesday

09:00 – 20:30

Thursday

09:00 – 17:00

Friday

09:00 – 17:00

Saturday

09:00 – 17:00

Sunday

CLOSED
Discover a world of creativity as the artists, makers, and creators of Wakefield throw open their studio doors to the public.
Free, family friendly, and open to all, Wakefield Open Studios is a perfect opportunity to explore the creative process. Participating studios include The Art House, Westgate Studios, plus a host of individual artists' studios in back bedrooms, garden sheds and more!
Generously supported by Wakefield Council. 
The Art House (Drury Lane, WF1 2TE) -
Helen Thomas, Beth Morgan, Ali Appleby, Robert P. Clarke, Jim Souper, Simon Rose, Hoshi Dee, Jake Mullins, Stephen Walton, Jo Cottam, Nicholas Vaughan, Michael Squires, Tori Tipton, Vanessa Johnson, Rhubarb Design House, Alicia Wallace, Mary Duggan, Ged Rooney, Rob Wilson, Wakefield City of Sanctuary - Creative Crafts Group.
Westgate Studios (55 Westgate, WF1 1BW) -
Simon Ashley, Helen Field, Lisa V Robinson, Viv Owen, Roger Gardner, Gwyneth Williamson, Linda Golding, Rachel Sim
Independent studios opening their doors include:
Naomi Jasmine - 1 Almshouse Lane
Andrew Simpson - Unit 29, All Saints Walk, The Ridings Shopping Centre, WF1 1DS
Florinela Bocsa - 3 Eden Avenue, WF2 9DJ
Eileen Young - 35 Castle View, WF2 7HZ
Jan Sargeant - 21 Crab Lane, WF2 7SU
Accessibility
Visitors are advised to check the accessibility for each participating venue. Some are fully accessible, however, some may have some steps or similar barriers to access.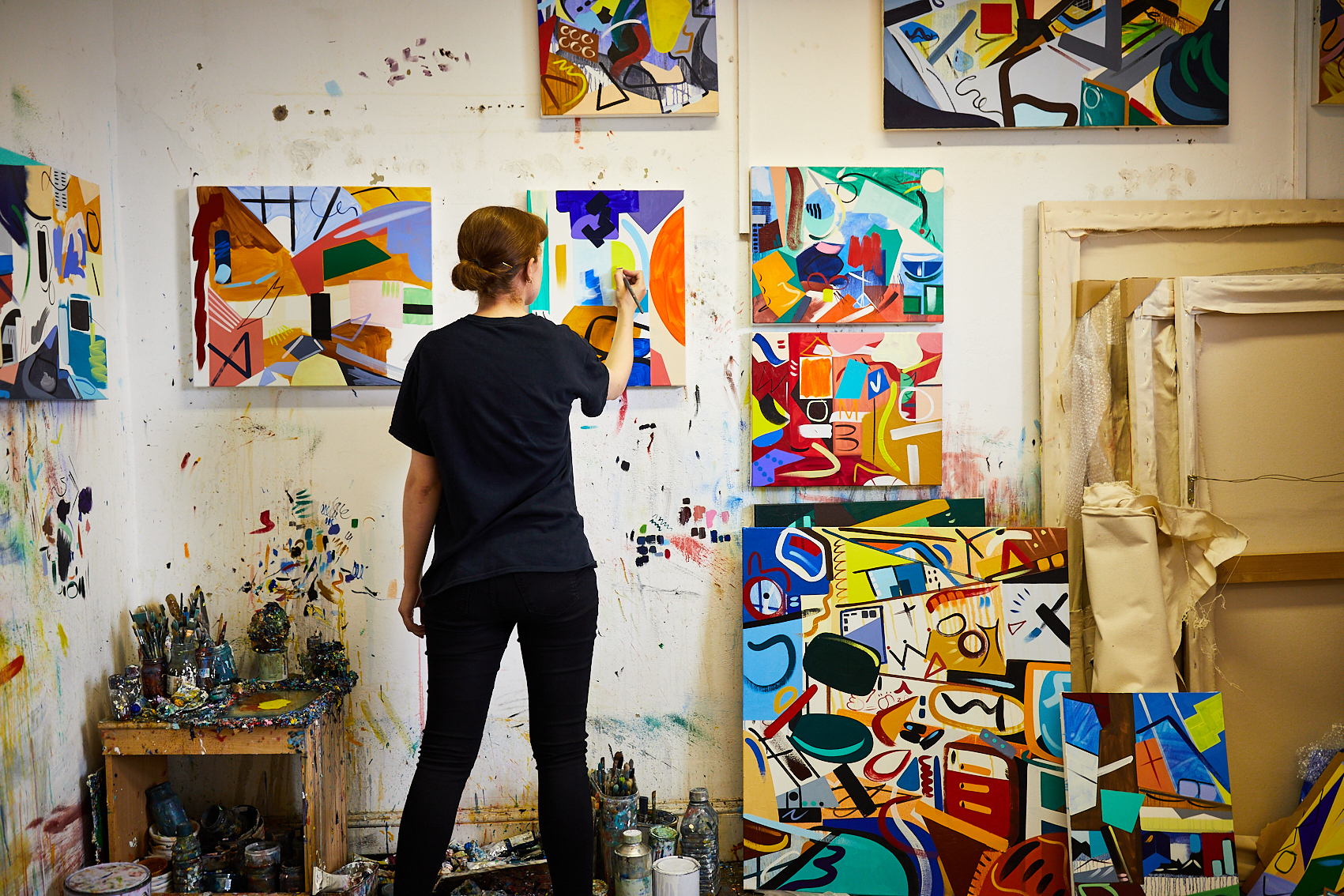 An open studio and art fair to showcase Assembly House's studio holders.
Wakefield's best-kept secret, a free cultural late that sees exhibitions, live music, performances, poetry, and more take place in unexpected venues across the city centre.